Launch of O2O – from Opportunity to Order – using Celemi's successful methodology of board game based learning.
Long-term opportunity management tool using Revegy's technology enabled platform.*
Mercuri International has launched a new product; O2O, from Opportunity to Order, helping companies assess, develop and win more deals. Many organizations today want to improve the success rate in converting large opportunities to orders, especially opportunities where big volumes or margin are at stake, or when there is a strategic client or product involved.
O2O is designed to do just that – to create more "wins" when pursuing identified opportunities. The program is a blended solution of e-learning and classroom training, based on the acclaimed methodology of board game based learning developed by Celemi. O2O can also be linked to a technology platform developed by Revegy to manage opportunities in daily work after the training.*
"O2O is an approach that is demanded by the market and is built on a platform which ensures implementation", says product manager Robert Box, partner Mercuri International. "In this way customers know they are getting a world-class solution which will be used by their people"
For companies using the program the benefits are clear. "We have implemented the O2O approach, since the method of development is modern and interesting. The O2O concept itself is being used on a daily basis by our relationship managers, with good results'' says Zdenek Plas, Sales Manager at VB Leasing in Czech Republic.
For a background to opportunity management and more information about the program, please view this video: www.mercuri.net/content/opportunity-order.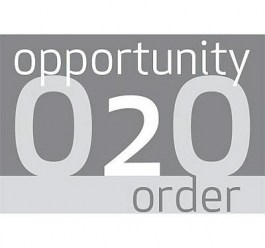 Press Contacts
Robert Box, partner Mercuri International, robert.box@mercuri.cz, Tel: +420 284 688 651 | Mobile: +420 604 220 409
Nicole Dereumaux, CEO Mercuri International Group, press@mercuri.se.stg.synot.io Tel: +46 (0) 8 705 00 00 | Mobile: +33 608 43 23 53
About Mercuri International
Mercuri International is the world's largest sales performance consultancy with offices in over 40 countries. We have more than 50 years' experience in helping companies implement strategies and achieve powerful sales results. For more info, please visit www.mercuri.net.
* see the recent press release on the launch of the Global Sales Velocity Alliance; a co-operation between Mercuri International, PMI, the leading provider of customized sales and account management solutions, and sales enablement technology provider Revegy. 
The Global Sales Velocity Alliance will provide clients with a complete sales performance platform to deliver adaptable, repeatable and sustainable improvements in: 
Sales Management 
Strategic Account Management
Opportunity Management
Territory Management
Value-Focused Selling Skills